Fundamentals of User experience design (remote training, 1 and a half days)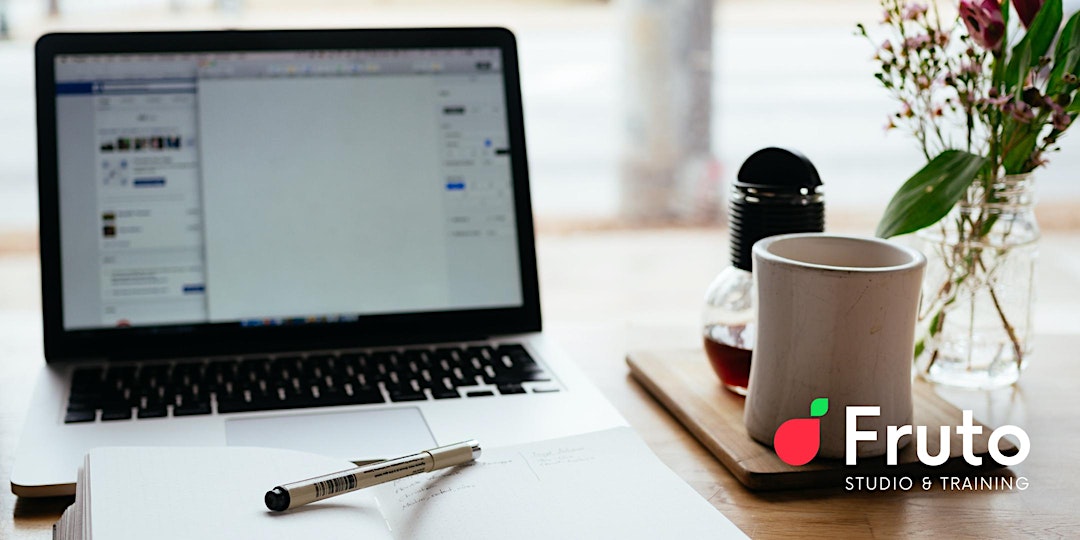 This is a remote training course to get you started in User Experience Design, spread over 3 afternoons.
About this Event
This is a remote training course to get you started on User Experience Design. You'll spend three afternoons learning the best practices of UX Design in an interactive online workshop.
During the course, we will go through a series of practical exercises where you will learn the best practices of user-centred design for digital experiences, such as websites and mobile apps.
You can bring your own idea to work on it or you can work on an example project that we will provide. It's up to you. If you want to work on your own idea, it's up to you how much you share about your idea. You won't need to share anything that you don't want to. You may want to share the output of the activities that you do for feedback from the tutor.
Topics
Introduction to User Experience Design and Design Thinking
UX Design techniques
A toolkit of UX techniques, tools, terminologies and their benefits.
Profiling users: personas, scenarios and user needs
Mapping out user journeys and page flows
Rapid prototyping
Tools and techniques for rapid prototyping (without having to write a line of code!)
Wireframing
Patterns and conventions of User Interface (UI) Design
User Research techniques
Best practices on planning and running: User interviews and Usability testing
Feedback
You'll have a chance to get constructive feedback from an experienced UX designer
Who is it for
This is for anyone who would like to learn UX Design. You may be a graphic designer, marketer, developer, project manager, business analyst, student…
Previous job roles of attendees included: Graphic Designer, UI/UX Designer, Web Developer, Manager, Business Analyst and Marketing, along others.
Level
Beginner/Intermediate. Perfect if you're considering expanding your skills and learn UX Design techniques. No previous design experience required.
What previous attendees have said
I'd definitely recommend this to anyone looking to kickstart their career in UX, I feel like I've learned (and accomplished) so much in just 2 days! A great mix of theory and practical exercises (in the shape of a mini project) that allowed us to go through the whole UX design process and gave me the structure and confidence to tackle more complex projects in the future.
– Karen Haidinger, Digital Designer
Well presented and worthwhile. Thank you very much.
– Sara, Web Developer
I absolutely loved it. Having had the chance to practice some UX techniques in the training course has been extremely beneficial and probably the most valued outcome I take from it, as it has given me the confidence needed to feel comfortable whenever I´ll need to use them. 100% recommended.
– Anonymous attendee, Graphic Designer
It will help me when liaising with designers, front-end developers and stakeholders. The gained knowledge will also enable me to better judge the chosen approach, or question more what we are doing is the right thing.
– Anonymous attendee, Platform Manager
Outcomes
Confidence and understanding of the UX Design process, techniques and its benefits
Ability to apply UX techniques to your next project (you'll have handouts of templates you can use)
Ability to test with real users, identify UX problems and prioritise them
You'll get a certificate of completion
Schedule
This training course will run over 3 days (3 afternoons).
Time: 2-5pm each day. Please arrive 10 minutes earlier.
Breaks: There will be short breaks in between main activities.
Length of course: 9 hours in total
Required materials
Reliable internet connection
A computer (Mac or PC)
Pen and paper for sketching and notes
Phone to take photos and upload images
Headphones (optional but recommended)
Tutor
Mariana is the Managing Director and founder at Fruto, a UX Design studio based in Oxford.
She has over 15 years of industry experience designing intuitive and engaging Award-winning websites, web apps and mobile apps for clients such as the NHS, National Grid, Oxford University Innovation, Lambeth Council, University of Surrey and more.
Mariana holds a Masters in Interactive Media and a Bachelors in Industrial Design (Visual Communication).
She is a guest lecturer at several universities, including the University of the Arts London – Chelsea College, University of Reading, Oxford University, University of the West of England and Oxford Brookes University.
She is actively involved with the UX community, speaking at UX and Agile Conferences such at UX Cambridge; Agile in the City: Bristol; The Graphical Web, Exeter; UX in the City: Oxford; Front-end London; Agile Prague; Ace Conference (Krakow, Poland); BrightonSEO; UX Bristol. She co-founded the popular monthly event UX Oxford, receiving speakers from Google, Mailchimp, Microsoft, BBC, The Guardian, Oxfam, Financial Times, GDS, NHS.
Terms & Conditions
By purchasing a ticket, you agree to our Terms & Conditions.
Questions?
Any questions, don't hesitate to contact us.
Price: £350